Do you know how to connect cold pressed terminals?
2021-12-21
The pressing method of cold pressed terminals
1. Mechanical crimping type
It is easy to install and maintain, usually directly using threaded mechanical crimping, which is used in many grounding environments.
2. Solder type
The continuity of metal is formed between the tin wire and the welded surface. For the connector, the most important is weldability. At the welding end of the connector, there are three common coatings: silver, alloy and gold.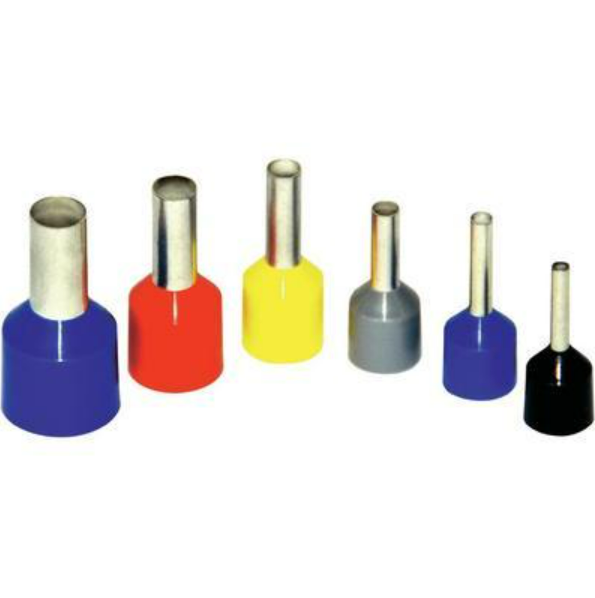 3. Cold pressing type
This crimping method has good mechanical strength and electrical continuity, and can be used in harsh environment. At present, the crimping connection method should be more commonly used. It is especially suitable for the case of large current. It is a method to connect the connector with the conductor through special tools. This method can permanently deform the connector and conductor.
Refer to UL 486a-486b, CSA C22 for the application range of cold pressed terminals 2 No. 65-13, GB / t3965 standard and certification specification:

35kV and below power cable conductor connection.

The conductor can operate continuously, and the temperature shall not exceed 90 ℃.
Select appropriate terminals and tools
Select wiring terminals of appropriate size according to cable size, type and installation environment;

Selecting cable terminals, connecting tubes and tools from the same manufacturer can significantly improve the reliability of the electrical connection system;

Select the appropriate crimping tool, including the corresponding crimping die according to the size and material of the wiring terminal.

The crimping abrasives and connectors of Panduit can be matched by color identification, and the number of abrasives can also be seen on the crimped connectors.

Use the UL Listed crimping tools and molds and CSA certified electrical connectors to ensure a safe and reliable connection. The electrical connection scheme with such certification can greatly reduce the safety risk of the connection system.

(how to select terminals and tools can be found in the Panduit product package and the installation instructions attached to the product package)

Removing metal stains before cable connection is an important prerequisite to ensure crimping quality.

Remove the metal residue on the conductor surface by wiping;

Check the conductor connection and remove visible oxides;

Ensure that there is no metal residue on the conductor surface, otherwise conductor corrosion at the contact part will occur;

Ensure that the decontamination of all components has been completed.

Peel off the cable insulation layer and cable core, pay attention to the peeling size and thoroughness, and be careful not to damage the conductor. This is a simple but important note to prevent unnecessary rework in the later formal crimping.

Use high-quality wire stripping pliers to completely separate the insulating skin from the cable core. Good tools make the work easy.

When peeling off the insulating skin, do not reduce the size at will. Ensure that the wire is not stripped too long, which will expose the cable in the cable insulation. Ensure that the wire is not stripped too short, which will prevent the cable from making full contact with the connector.

Ensure that the crimping die or crimping head is free of damage or dirt, and its surface shall have the natural metallic luster of copper core or aluminum core.

Although the preparation work is not remarkable, it needs to be meticulous and rigorous before the formal cable crimping work. In the crimping process, it is very important to select a complete set of tools and connectors from the same brand. Supplemented by your professional technology in operation, it will improve efficiency, ensure standard delivery and ensure subsequent low repair rate in the whole process of crimping.
Crimping
Insert the wire completely into the connector, and judge whether it is completely inserted through the observation hole at the end of the connector; Confirm the crimping abrasives and crimping times by checking the Panduit product packaging or installation instructions;
Define crimping abrasives and crimping times
When crimping the cable terminal, crimp from the connection side to the cable side; The crimping of tubular terminals shall start from the middle, otherwise cracks may eventually form because the material cannot be extended;
Use the color ring and mark on the Panduit connector barrel to evenly distribute the position of the crimping barrel;
After crimping, the number of crimping Abrasives can be clearly seen on the barrel of the connector, indicating that this is a reliable crimping and a method to ensure correct crimping.

Note: over crimping or insufficient crimping will reduce the reliability of electrical connection