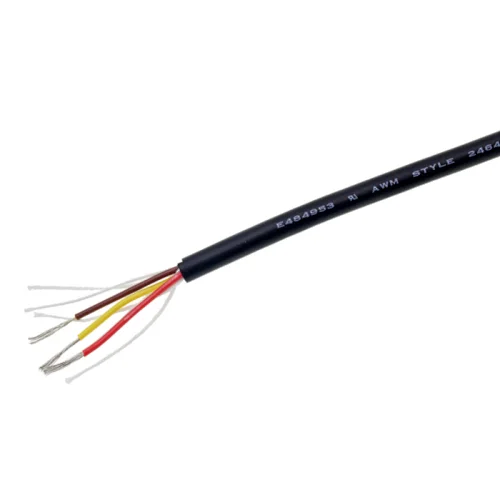 Sheath Cable UL2464 Multicore Cable Flexible PVC Wire and Cable
price
US $0.05 - US $1.00 / meters
Sheath Cable UL2464 Multicore Cable Flexible PVC Wire and Cable
Insulation Material: SR-PVC

Jacket Material: PVC

Conductor: Tinned or Bare, Stranded or Solid Copper

Optional: AL-Mylar, Copper Braided, Copper Drain Wire

Reference Standard: UL758, ROHS

Passes UL VW-1 & CSA FT1 vertical flame test

Uniform insulation thickness of wire to ensure easy stripping and cutting

Universal UL2464 Multicore Cable, High Quality Sheath Cable Manufacturing
Keywords: Sheath Cable, Multicore Cable, UL2464
 Item

 Sheath Cable, UL2464 Multicore Cable

 Rating

 80 deg C, 300 Vac

 Insulated Conductor

 Labeled or Complying with Manufacturer's AWM Procedure

 Assembly

 Two or more singles
 Twisted pairs of groups of twisted singles twisted together
 singles or groups of singles may be laid parallel to form flat
 oval or round cable.
 Lay not specified.
 Barrier layer and/or fillers optional.
 Manufacturer shall maintain a complete description of each assembly.
 May use same or mixed AWG size

 Application

 For internal wiring of electronic and electrical equipment and appliance, computer,   audio and video,

electronic circuits, signal transmission, etc.

 Shield

Optional.