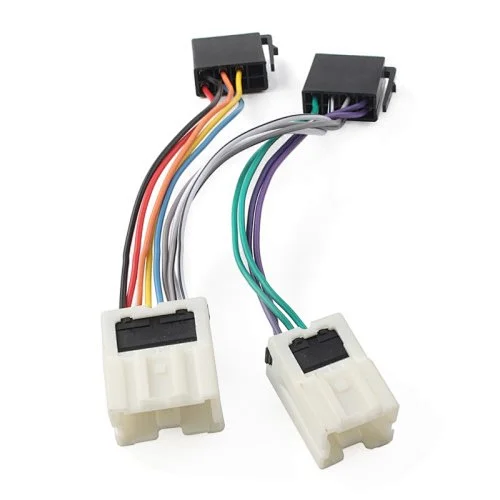 ISO Wiring Harness Car Radio Wire Loom Nissan Wiring Harness
price
US $0.10 - US $3.88 / pieces
ISO Wiring Harness Car Radio Wire Loom Nissan Wiring Harness
 Product

  ISO Harness

 Length:

 10cm

 Color

 Customized

 Type

 

Plug and Play Stereo Wiring Harness

 Connector

 

8 Pin Connector

 Wire Cable

 

20-28AWG

 

Application

  Automobile

 Voltage

 12V

 Test

 100% Carefully Inspection

 Quality Guarantee

 Always a pre-production sample for testing before mass production
 and final Inspection before shipment out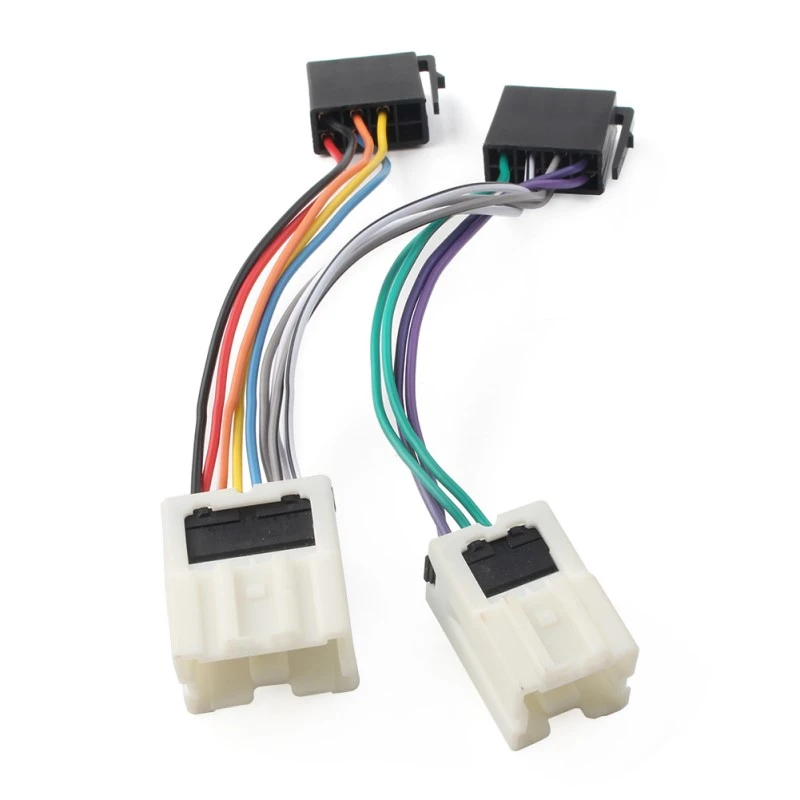 High Light: ISO Wiring Harness, Nissan Wiring Harness, ISO Harness

Universal ISO Wiring Harness, widely applied for all kinds of cars, fits for Nissan
Easy installation:
1. Insert the male white connector of the ISO Harness to the car radio system.
2. Insert the black 8 pin connectors to the power socket, and speaker socket. 
Plugs directly into your Nissan Wiring Harness, no cutting or trying to figure out what each of the wires do.