● 20+ years progressively growing into the global professinoal manufacturer.
● Serve to more than 1,000 companies from all over the world. Committed to be your most reliable and valuable partner for designing and manufacturing custom wiring harness and cable assembly.
● If you have not found the product you are looking for, please don't rush to go, contact us now. -- Best Attitude to Every Customer !
● We can do various custom wiring harness as long as you have detailed drawing. Send an enquiry for excellent price!

View the VR Model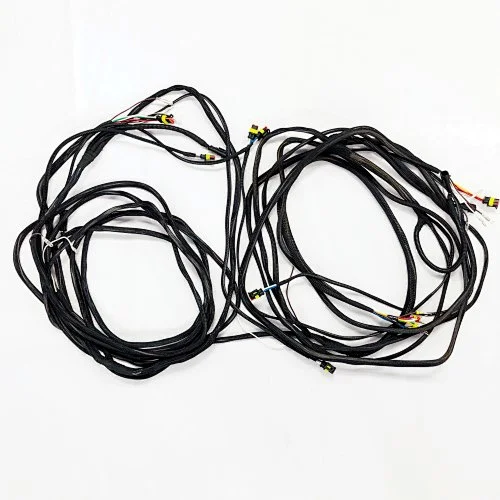 Engine Harness Automotive Wiring Loom Main Wiring Harness for Car
price
US $3.88 - US $8.68
Engine Harness Automotive Wiring Loom Main Wiring Harness for Car
 Product

 Engine Harness

 Length:

 Irregular

 Type

 

Automotive Wiring Loom

 Wire Type

 GXL, or SXL rating

 

Application

 Automobile

 Cable Protector

 Braid Mesh 

 Function

 

relaying information, signals, and electrical power

 Processing

 

wire cutting, stripping, terminating,

Heatshrink

 Testing

 All Products are 100% Test before go out

 MOQ

 Trial Order are Welcomed

 Sample

 Provided for your Testing and Confirmation before Production

 Materials

 All Materials are Compliant with Rohs and CCC
High Quality Copper Conductor Material, Good performance conductivity, and Low Energy Consumption

Customized Automotive Wiring Loom, High Quality Materials as Requirements

Car connectors, terminals, Firmly and Stable Connection for all wires and cables

This is a Main Wiring Harness, also Engine Harness for automobile, supplied from Chinese Factory
P
rofessional Harness technician, Making Nice Quality Engine Harness.
Hight Light: Engine Harness, Main Wiring Harness, Automotive Wiring Loom