Let's learn YIHETAI CABLE -UL2464 cable
2021-11-21
UL2464 cable, UL2517 cable used in electrical instruments and electronic equipment and automation devices and other occasions, can effectively resist electromagnetic interference, in view of the special design of the network cable, so that the cable is suitable for frequent movement, frequent bending occasions.  Especially in the industrial environment of frequent bending occasions, such as woodworking machinery, machine tool processing equipment, logistics delivery system, crane occasions, etc.  
● Cable characteristics  
 
Oil resistance, high flexibility, extremely flexible, easy to handle and install;  Wide range of applications, high flexibility, high oil resistance, direct light protection and weather resistance.  
 
● Cable structure:  
 
Conductor: multi-stranded filament conductor, according to VDE 0295 and IEC 60288 class 5 conductor  
 
Insulation: special PVC mixture  
 
Core wire: the color of core wire conforms to VDE 0293  
 
Color or coded core wire, 3 cores or more with green and yellow (optional)  
 
Jacket: special PVC mixture  
 
Jacket color: black or gray, can be selected according to customer needs  
 
Standard: refer to DIN VDE 0250 standard  
 
2 small bending radius: 8.0×D (cable diameter) for mobile installation;  Fixed installation 5.0×D (cable diameter)  
 
3 Mobile operating temperature: -15℃~70℃ Fixed operating temperature: -30℃~80℃  
 
4 Working voltage: 300/500V  
 
5. Test voltage: 1500V  


YIHETAI, as a wire&cable manufacturer, was established in the year of December 2001.
Till now,YIHETAI has been committed to the production of various types of wire&cable about 20 years. 
The factory has two main buildings for workshops, covering an area of 70,00 square meters, and have 300 employees for working. 
The production of different wires is controlled separately in different independent workshops according to the requirements of different systems like ISO90001.Main products:Hookup wire, PVC wire, PE wire, Teflon wire, High speed wire, Power cord wire.
Today, let's learn about its UL 2464 CABLES
 see below specification :
Subj.758

Section 2    Page 2464

Style 2464

Multiple-conductor cable using non-integral jacket

Rating

80 deg C, 300 Vac, Cable flame.

Insulated Conductor

Labeled or complying with manufacturer's AWM Procedure.

Assembly

Two or more singles, twisted pairs of groups of twisted singles twisted together or singles or groups of singles may be laid parallel to form flat, oval or round cable. Lay not specified. Barrier layer and/or fillers optional. Manufacturer shall maintain a complete description of each assembly. May use same or mixed AWG size.

Covering

Optional.

Shield

Optional.

Jacket

Extruded PVC.

Conductor size

Minimum average thickness

Minimum thickness at any point

0.700 inch or less

30 mils

 24 mils 

0.701-1.000 inch

45 mils

36 mils

1.001-1.500 inch

60 mils

48 mils

1.501-2.500 inch

80 mils

64 mils

2.501-4.000 inch

110 mils

88 mils

4.001 inch and larger

140 mils

112 mils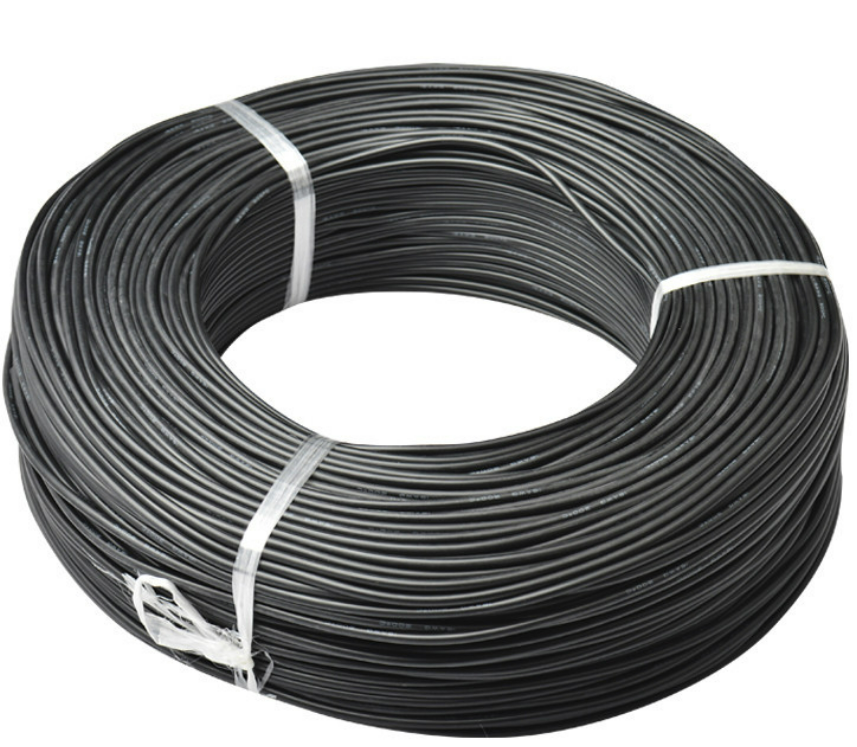 What is the applicance of UL 2464 Cable:

Suitable for electronic equipment matching wiring, inside and outside of the machine(Such as office computer system, recorder, X machines etc)
Can be used as a measurement, detection and control cable. Used in machine tool manufacturing, equipment installation, power plant, heating and air-conditioning systems, refrigeration equipment, office automation equipment and data processing system

If you need it,welcome to contact us. I am sure high quality and best competitive price and satisfied service.Thank you.