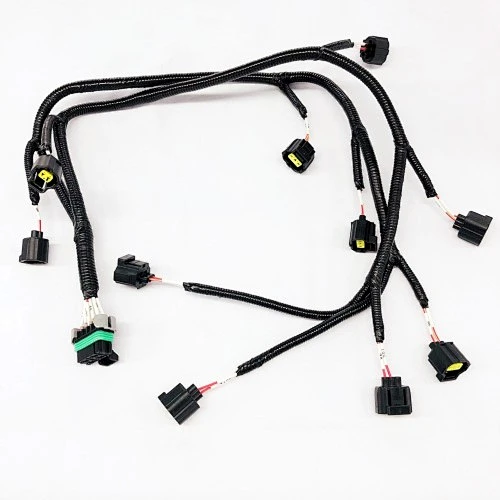 Custom Automotive Wiring Harness Factoty OEM Car Cable Harness
price
US $2.28 - US $5.68 / pieces
Custom Automotive Wiring Harness Factoty OEM Car Cable Harness
 Product

 Custom Automotive Wiring Harness

 Length:

 Customized

 Standard

 GXL

 Connector

 Automotive Connectors

 Type

 Strip Wire Harness

 Insulation

 PVC

 

Temperature Resistant

 80℃

 Testing

 All Products are 100% Test before Shipping

 MOQ

 Trial Order are Welcomed

 Sample

 Provided for your Testing and Confirmation before Production

 Materials

 All Materials are Compliant with Rohs and CCC
We manufacture all types of Custom Automotive Wiring Harness, Custom cable looms, and harness assemblies.

With our professional team and techancial staff, we can help with your project; from simple to complex.

High Quality Copper Material, Good conductivity, Low Energy Consumption

Automotive conenctors, original or alternatve, Firmly and Stably Connection



Production workshop is fully equipped,

Making Nice Quality in Short Time



Custom Automotive Wiring Harness, Widely used in different Models of Automobiles.