About us
YIHETAI founded in december 2001,mainly specializes in the production of hook-up wires and wire-processing. It integrates research with production and marketing and has been possessed of the privilege of import and export at its own. Our company is a professional manufacturer of wiring of the interiors of various kinds of electronic appliance and their exterior hook-up wires. Its products mostly are applied to the products of telecommunication, photo-electricity and for consumers'uses.


Introduction of low smoke halogen-free electronic wire

Certification to meet the low smoke halogen-free electronic wire standard: mainly UL underwriter Laboratories Inc. UL safety testing institute is the most authoritative in the United States and a large non-governmental organization engaged in safety testing and identification in the world. Directive 2002 / 95 / EC adopted by the European Parliament and the European Council, namely "the restriction of the use of hazardous substances in electrical and electronic equipment" (RoHS directive for short).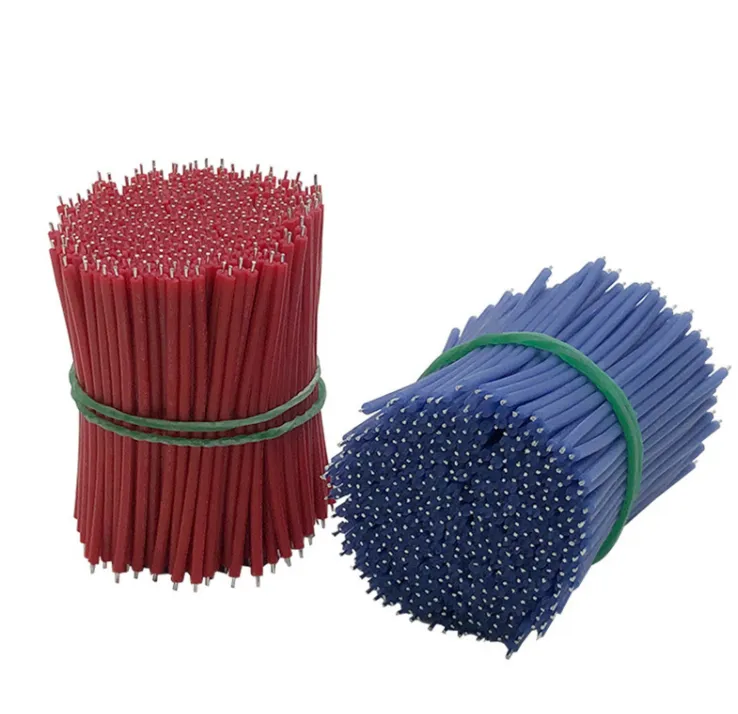 The latest specified models are: ul3302, ul3385 and ul3386. These three are the new electronic wires replaced by the previous ul1571, ul1007 and ul1015 electronic wires. The specifications are the same and the environmental protection standards are different
The specific list of ul3302 low smoke halogen-free wire 
Low smoke halogen-free wire refers to the halogen material of the insulation layer of the wire. Under the condition of combustion, it does not release halogen-containing gas and has low smoke concentration. The reference standard is JB / T 10491-2004. The models include wdz-byj, wdz-ryj, etc. a large number of domestic manufacturers have production capacity.
characteristic
Low smoke halogen-free wire
Low smoke: when burning, there is only light water mist, and the visual distance is more than 60m
Non toxic: it does not contain any toxic substances
Flame retardant: through irradiation crosslinking process, the wire can achieve flame retardant effect
Long service life: anti-aging, with a service life of more than 100 years
High temperature resistance: the maximum working temperature can reach 150 ℃
Environmental protection standards: comply with EU and Japanese environmental protection standards
Production process
The halogen-free environmental protection material is used, and the high-energy electron produced by the electron accelerator is used to bombard the insulating layer to break the molecular chain and re form cross-linking, that is, irradiation cross-linking process.
Application:
It is applicable to places with rated voltage of 450 / 750V and below, halogen-free, low smoke, flame retardant requirements and high safety and environmental protection requirements. Such as high-rise buildings, stations, subways, airports, hospitals, large libraries, gymnasiums, villas, family houses, hotels, hospitals, office buildings, schools, shopping malls and other densely populated places.
The traditional PVC (polyvinyl chloride) wire is easy to decompose when the PVC mixture is heated in case of fire, escape a large amount of highly toxic and corrosive HCl (hydrogen chloride) gas, and produce a large amount of highly toxic smoke, resulting in significant loss of life and property, and bring great difficulties to the rescue work (such as the subway fire in Korea). In order to avoid and reduce fire and secondary injury caused by fire as much as possible, people have found that changing the outer material and process of products can effectively solve the problem.
The main feature of halogen-free low smoke flame retardant wire and cable is that all materials do not contain halogen, and the amount of smoke released during combustion is very small. The toxicity of halogen containing cables in fire is terrible. If the toxicity of the gas concentration that can cause death in 30min is determined as 1, the toxicity index of PVC is 15.01 and that of halogen-free polymer is 0.79. In case of fire, the strong smoke makes the victim unable to distinguish the direction, thus prolonging the stay time in the fire. According to relevant information, when the light transmittance is 70%, people's naked vision ability to distinguish objects is only about 5m. The light transmittance of the smoke emitted by the combustion of PVC is less than 15%, that is, the naked viewing distance of people in this thick smoke is only about 2m. Another feature of thick smoke is that it propagates abnormally rapidly with the hot air flow, and the speed can reach more than 20m / min. It can be seen that the use of halogen-free low smoke wires and cables is very important to ensure safety—— This section is quoted from Shanghai Engineering Construction dgj08-93-2002 j10166-2002) code for fire protection design of wires and cables in civil buildings.
Therefore, the world's advanced countries have launched halogen-free low smoke flame retardant materials to replace the same PVC, and formulated relevant standards. Europe, America and Japan have fully promoted them in civil wires. Our country has also formulated corresponding standards, such as GB / t19666-2005 general rules for flame retardant and fire resistant wires and cables, and ga306.0 formulated by the Ministry of public security 1-2001 flame retardant and fire resistant cables: classification and requirements for plastic insulated flame retardant and fire resistant cables, the Ministry of machinery industry has formulated JB / T 10491-2004 crosslinked polymer insulated wires and cables with rated voltage of 450, 750V and below, and Shanghai has formulated a series of standards such as engineering construction code dgj08-93-2002 j10166-2002 code for fire protection design of wires and cables in civil buildings, Low smoke halogen-free flame retardant wires have been widely used in airports, subways, large buildings and government projects.
It well solves the shortcomings of PVC decoration wires. It is halogen-free, low smoke, flame retardant and has excellent short-circuit load capacity. It is a wise choice for decoration. We believe that with the improvement of people's living conditions and more and more attention to health, safety and environmental protection, the day when new high-performance environmental protection cloth wires will completely replace traditional PVC wires will be around the corner