What is the difference between cat5E and CAT6?
2022-01-25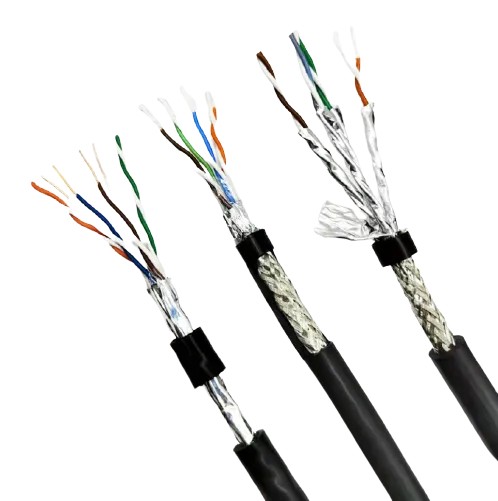 What is the difference between cat5E and CAT6?
Cat-5, which stands for Super Class 5 twisted pair, is a network cable consisting of four pairs of unshielded twisted pairs of pure copper or copper-containing alloys terminating with an RJ-45 connector.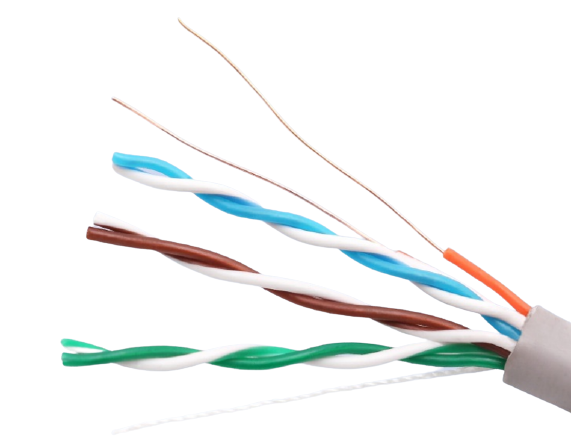 It supports frequencies up to 100MHz and transmission speeds up to 1,000 MBPS.  It is used in ATM, token ring networks, 1000Base-T, 100Base-T, and 10Base-T networks.  "Category five" refers to ordinary household network cables.  
Cat-6 means super class 6 twisted pair cable. The parameters of super class 6 twisted pair cable are greatly improved and the transmission frequency is expanded to 250MHz or higher.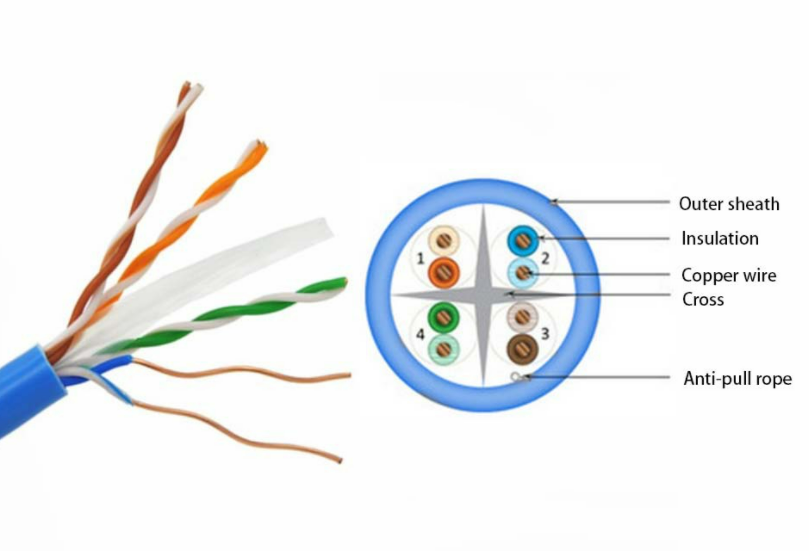 The sixth type of twisted pair cable is different from the fifth type or super fifth type of twisted pair cable in shape and structure. It not only increases the insulated cross skeleton, but also puts the four pairs of twisted pair cables in the four grooves of the cross skeleton, and the diameter of the cable is thicker.  
"Class six" is used to transfer data between switches, routers and computer jacks.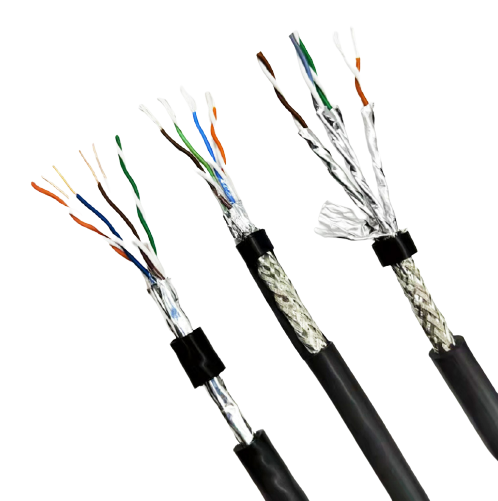 CAT5E super five class line, CAT6 is six class wire, the difference between the two mainly lies in the spacing of the pair is not the same, CAT5E spacing is relatively large, CAT6 twist distance is relatively tight, transmission rate is much higher than CAT5E, of course, the price is also a lot more expensive.  5) Class 5 cable: This type of cable increases the winding density and is coated with a high-quality insulating material with a transmission rate of 100MHz for voice transmission and data transmission with a maximum transmission rate of 1000Mbps. It is mainly used for 100Base-T and 1000Base-T networks.  This is the most commonly used Ethernet cable.  
6) Super class 5 line: Super class 5 has small attenuation, less crosstalk, higher ratio of attenuation to crosstalk (ACR) and signal-to-noise ratio (Structural Return Loss), smaller delay error, and greatly improved performance.  Super class 5 lines are mainly used for gigabit Ethernet (1000Mbps).  
7) Class 6 cable: the transmission frequency of this type of cable is 1MHz~250MHz, and the class 6 wiring system should have a large margin of integrated attenuation crosstalk ratio (PS-ACR) at 200MHz, which provides two times the bandwidth of class 5.  The transmission performance of class 6 cabling is much higher than that of class 5 standard, and it is most suitable for applications with transmission rate higher than 1Gbps.  One important difference between class 6 and Class 5 is that it improves the performance in crosstalk and return loss, which is very important for the new generation of full-duplex high-speed network applications.  The basic link model is cancelled in the six standards, and the routing standard adopts the star topology structure. The routing distance required is as follows: the length of permanent link cannot exceed 90m, and the length of channel cannot exceed 100m.  
In general, computer networks use class 3 and class 5 wires, with class 3 for 10 Base-T and class 5 for 100 Base-T.  
Noun explanation    
Twisted-pair cable  
Twisted pair (TP) is the most commonly used transmission medium in general cabling engineering. It is composed of two copper wires with an insulating layer.  If two insulated copper wires are twisted together at a certain density, the radio waves emitted by each wire in transmission will be cancelled out by those emitted by the other wire, effectively reducing signal interference.  Twisted pair wires are usually made of two insulated copper wires numbered 22 to 26, hence the name "twisted pair".  In practice, twisted pair cables are wrapped together in an insulated cable sleeve.  If one or more pairs of twisted-pair cables are placed in an insulating sleeve, they become twisted-pair cables, but in daily life, the "twisted-pair cable" is directly called "twisted-pair cable".  Compared with other transmission media, twisted-pair cable is limited in transmission distance, channel width and data transmission speed, but its price is lower.